START YOUR COLLEGE PLAN
The NYS HESC (Higher Education Services Corporation) website offers everything you need to know about planning for college, your high school path to college, choosing a major, and college, and applying to colleges. Check it out by clicking the photo!
FIND THE RIGHT MAJOR
SUNY offers several publications to help guide you to the right major. Click the photo to explore more!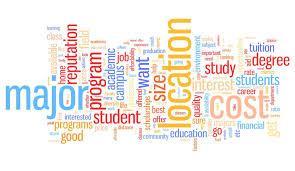 FINDING THE RIGHT COLLEGE
These college search tools will help students find colleges that are right for them. There are 3700 colleges in this search. Different categories will help you narrow down your options and find the right fit. Check them out!